I've been itching to travel for the last two years, so I decided to wrap up 2021 with a solo road trip down the California Pacific Coast. Here's what I did and saw:

Highlight 1: Monarch butterflies overwintering in Pacific Grove
Between November and February, monarch butterflies migrate to warmer overwintering sites. Their flight muscles only function if the temperature is above 55F. So on nights and cold days, they cluster together on tall trees for protection. About 12,000 butterflies overwintered in the Pacific Grove Monarch Sanctuary this year. More than the last five years!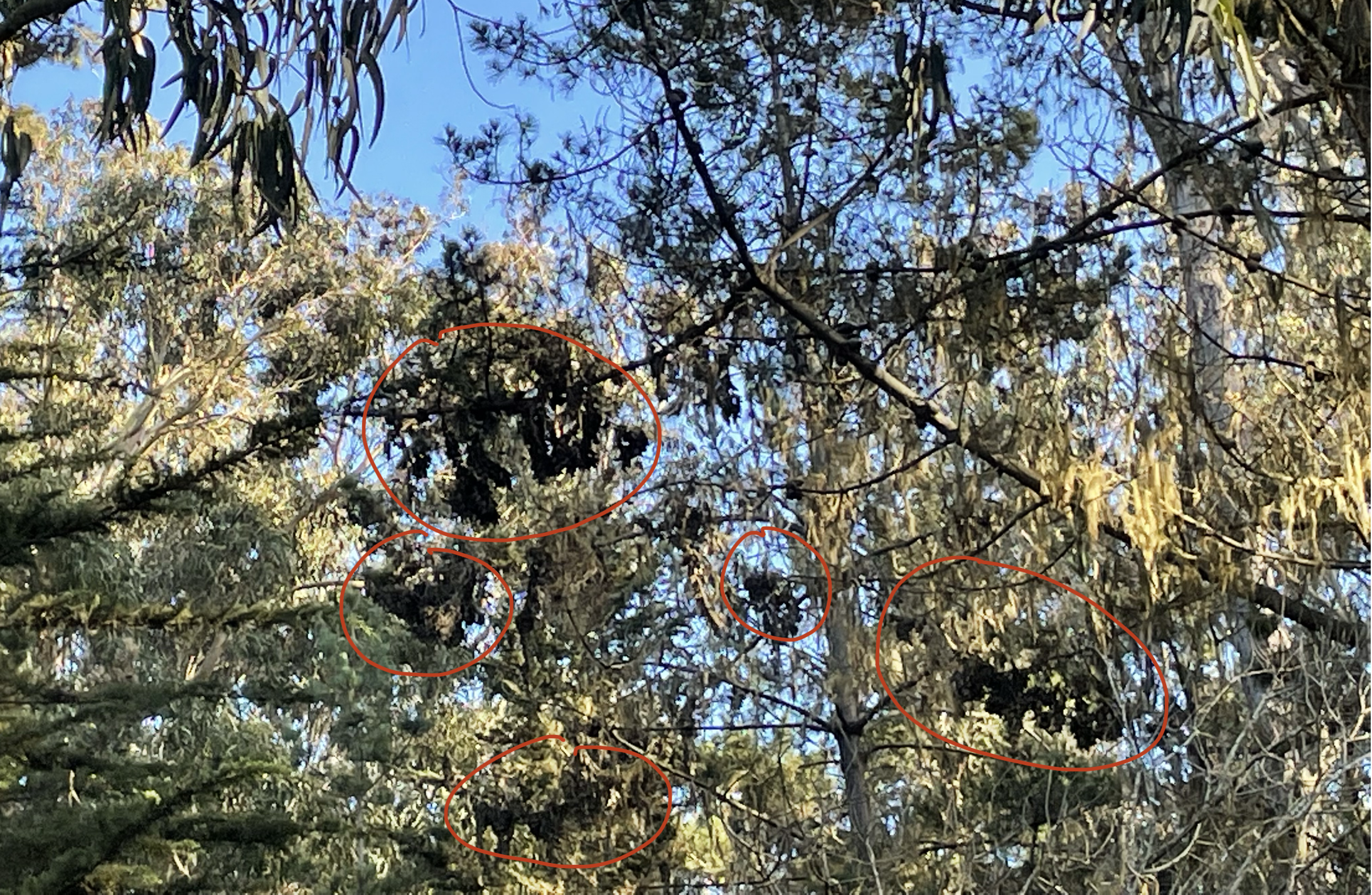 When the Monarchs cluster, they look a bit like dead leaves because they fold their wings so that you can only see the darker underside. They choose very high branches: 20-30 feet above the ground to avoid predators. You can see clusters circled in red here. Here's a better close-up picture someone else took.

If you decide to visit the sanctuary, I recommend going early in the morning when the butterfly sanctuary is particularly magical. It's quiet, and the light is perfect.
Highlight 2: Backpacking in Big Sur
Just as the sun was about the set, I found the perfect campsite on protected from the wind by a grove of bay trees. I fell asleep to smelling the bay leaves and to owls hooting in the distance.
Because of poor timing (a storm was coming soon that would close Highway 1), I ended up hiking most of the Salmon Creek/Cruikshank/Buckeye Trail in one long day. That ended up being lucky because I reached the coastal portion of the trail just as the sun was setting and saw this gorgeous view.
Catching this view also meant I hiked the last 2 miles with a headlamp. Spooky!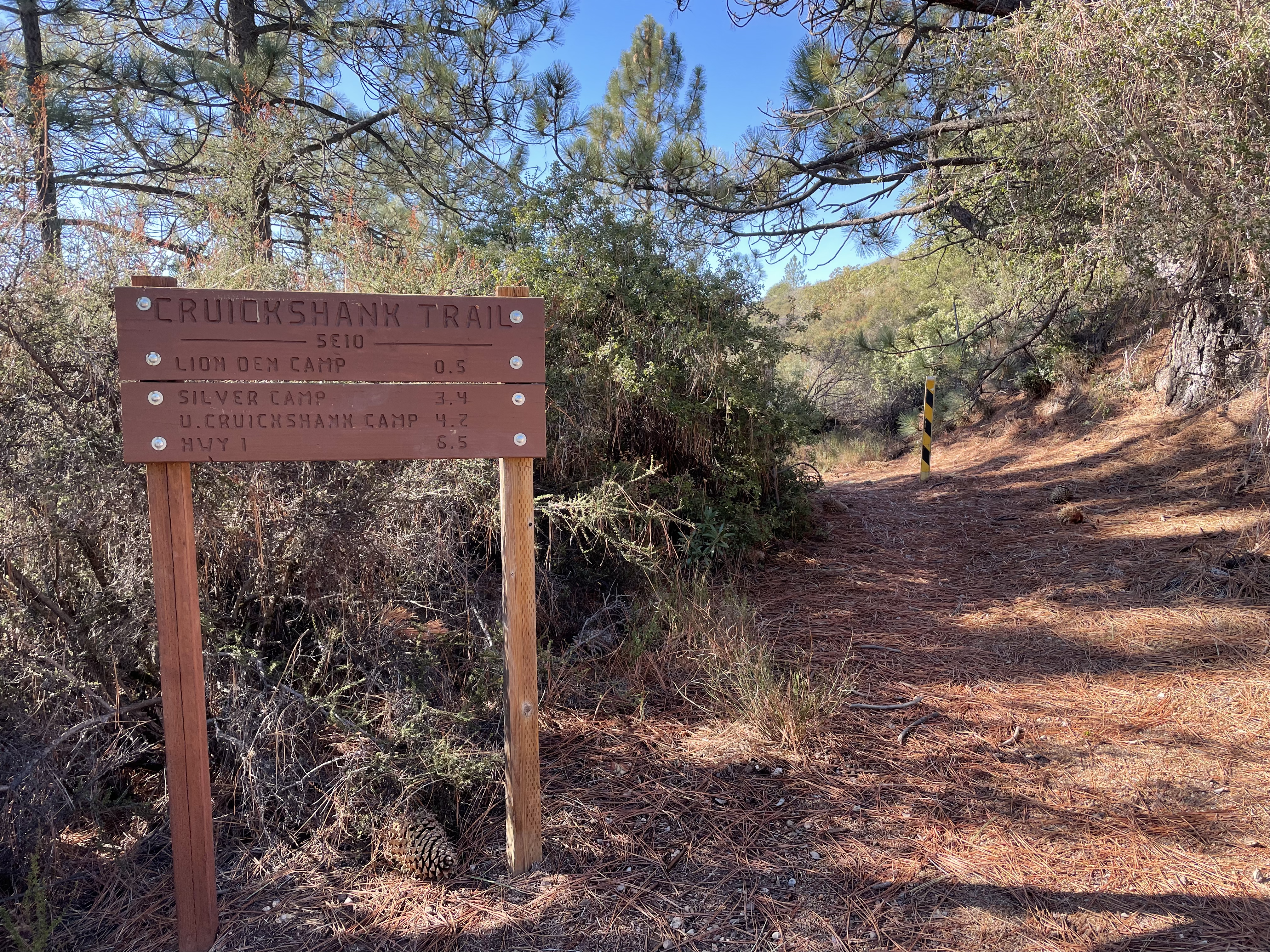 Logistics for this trail: No permit needed to camp. A Camp stove permit from Big Sur Station is required. Leave no trace. Fill up water while on the Salmon Creek portion of the hike because there is no water afterward. If I were to do it again, I would split the hike into 2 days. Start earlier the first day, camp at Estrella Campground (at 1/3 of the loop and has a nice stream), and then complete the rest the next day.
Highlight 3: Elephant Seals in San Simeon
It's hard to communicate how it felt to see these giants in person, even with pictures and videos. They are just so big and awe-inspiring. In December, giant bulls fight for territory on the beach. The friends of the elephant seal have a live cam pointed at the Piedras Blancas Rookery.
I loved how this one adolescent elephant seal squeezes himself in between two buddies.
Highlight 4: Dolphin Sightings in Ventura
The coast of Ventura is one of the richest marine ecosystems in the world. On a whale-watching trip, I ran into pods of dolphins who wanted to cruise with the boat. Unfortunately, we didn't get to see any whales this time. On the boat, I met a pair of awesome retired Montessori teachers who were trekking across America in a converted van.
Also in Ventura, I bought a copy of Let My People Go Surfing by Yvon Chouinard, the founder of Patagonia. (Patagonia is headquartered in Ventura.) In this book Chouinard describes the founding of Patagonia, starting with making better pitons for his own climbing, and organically discovering product-market-fit simply by designing the best products he himself wanted. Later chapters lay out his product philosophy, marketing philosophy, people management philosophy, etc. What impressed me most was the coherence of his personal story and business philosophies.
I read the book in 2 days and felt inspired to learn to surf, but also to think more deeply about my values, beliefs about the world, and how I want to operate.
Tags: Personal, Travel, Nature